Test Equipment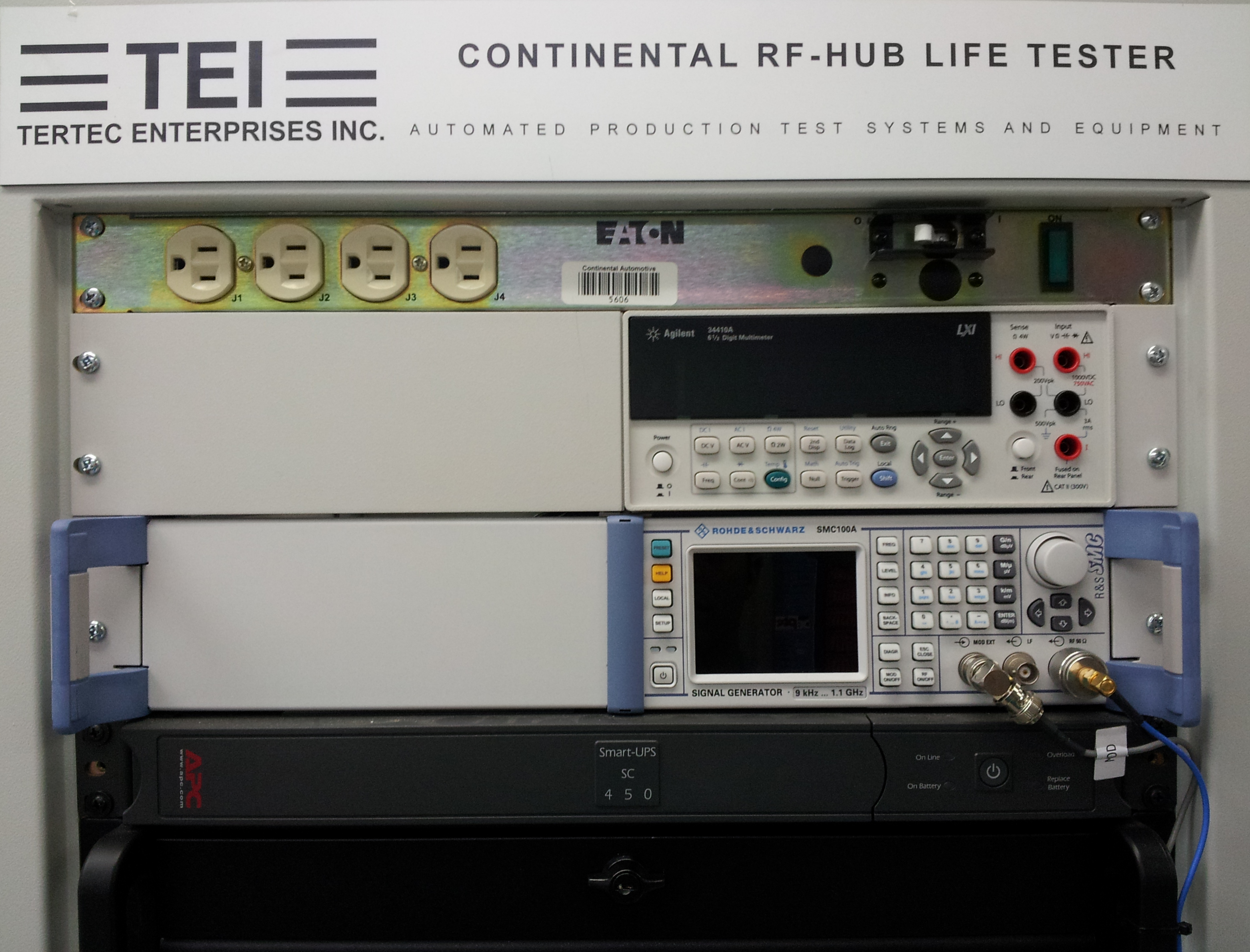 Tertec designs and implements advanced electronic and robotic automation systems for a wide range of industries. Our products are high quality, cost efficient and state-of-the-art.
Our Custom Hardware Solutions
Tertec designs and implements sophisticated specialized hardware employing Microprocessors, DSPs, CPLD's, FPGAs, ASICs and a host of other advanced electronic components to synthesize systems that perform their tasks in the most cost-effective manner with the utmost flexibility due to their re-programmable nature.
By using software wherever possible, hardware can be transformed to meet new requirements or to enhance functionality. Tertec believes in the sub-system building block approach, which facilitates the design, construction, debugging and implementation of systems in any scale. Over the years, Tertec has refined and honed its internal processes and methodologies to offer superior cost savings. This is further supported by re-using existing libraries and subsystems.
Our Areas of Expertise Include:
Robotics
Hydraulics & Pneumatics
Advanced Electronics
Microprocessor and Embedded Systems
Advanced Networking and Communication Systems
Test Systems
Automated Testing Equipment
Programmable Logic Controllers
Fixturing
FPGAs, GALS and ASICs
Software Development
Communication Technologies
Artifical Intelligence
More Information
Tertec has excellent CAD/CAM systems for Mechanical, Electronic, Multilayer PCB Design, Thermal Analysis and more. This enables rapid and accurate development of products. Tertec supports ISO 9001 when required to support trace-ability and as an audit trail. Tertec's in-house management systems allow complete control of all processes to be efficiently managed with a minimum of manpower.
Tertec is continually doing "bleeding edge" research to expand its libraries and internal systems so as to find better and more efficient ways to design and build products for its customers.
Tertec has extensive experience and libraries in the embedded systems sector. It has systems that range in size from "network ready" credit card size computers for dedicated applications to embedded Linux and Windows systems that form clusters.
If you would like more information, please contact Tertec.