Interactive Networked Terminals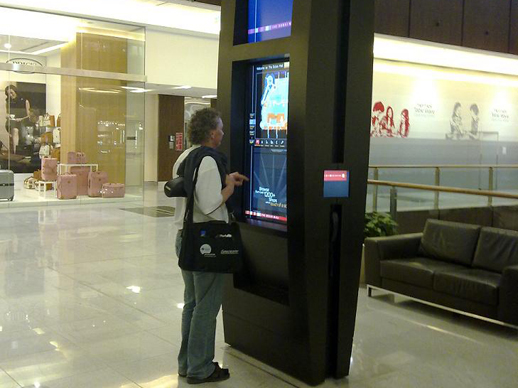 Tertec designs, implements and deploys Networked Information Terminals tailored to the needs of its clients.
These displays are networked through either phone lines or via the Internet. Thus Multi-Media Content, such as Animations, Movies, Sound and Multi-lingual Text may be managed and displayed from a central location. The Terminals may be populated from a vast palette of peripherals such as cameras, credit card readers, ticket printers, barcode and RFID readers to suit the needs of the application.
Graphical User Interface design is an art and Tertec specializes in it. Tertec has developed special software to make these Interactive Network Information Terminals easy to integrate into a varied set of Applications. Tertec has Terminals that are standalone for use in public places such as conventions, malls, airports, train and bus stations as well as interactive terminals that fit in behind storefront windows that allow people to interact through the glass!
Imagine being able to show store content and have people place orders even when the store is closed. They can view catalogs, maps, videos, access the Internet, buy tickets, listen to music and be dazzled by mind blowing presentations!
Tertec can also create content for these terminals through its brilliant creative team.